Five of the best things to do while visiting Rehoboth Beach.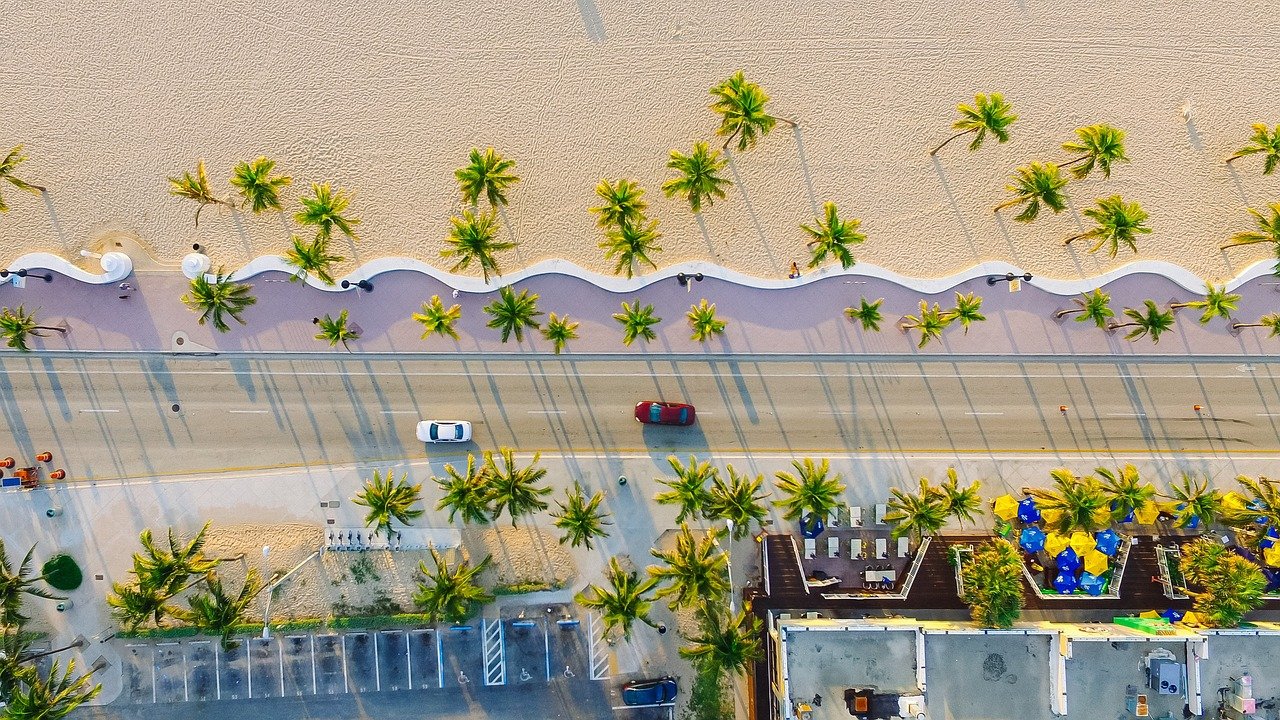 Rehoboth Beach, Delaware is a popular tourist destination known for its beautiful beaches, lively boardwalk, and diverse entertainment options. Here are five of the best things to do while visiting Rehoboth Beach:
Relax on the beach: Rehoboth Beach is famous for its clean, white sandy beaches, which are perfect for swimming, sunbathing, and surfing. Take a dip in the ocean, read a book on the beach, or simply soak up the sun while enjoying the beautiful views.
Stroll along the boardwalk: Rehoboth Beach's boardwalk is a bustling hub of activity, filled with shops, restaurants, and entertainment options. Take a leisurely stroll along the boardwalk, enjoy some ice cream or a slice of pizza, or browse through the many shops.
Visit the Rehoboth Beach Museum: Learn about the rich history and culture of Rehoboth Beach at the Rehoboth Beach Museum. The museum features exhibits on local wildlife, the boardwalk, and the town's history.
Explore Cape Henlopen State Park: Just a short drive from Rehoboth Beach, Cape Henlopen State Park offers visitors a chance to explore miles of hiking trails, stunning beaches, and historic sites. Climb the WWII-era observation tower, tour the historic Fort Miles, or take a bike ride through the park.
Take a day trip to nearby attractions: Rehoboth Beach is within easy driving distance of many other popular Delaware attractions, including the Delaware Seashore State Park, the Indian River Inlet Bridge, and the Bethany Beach Boardwalk. Plan a day trip to one of these nearby destinations to see more of what Delaware offers.
We hope you have a great vacation in Rehoboth Beach, Delaware. As we see from our list above, there is more than enough to do while on vacation there.
9 Ways to Keep Your Garden Healthy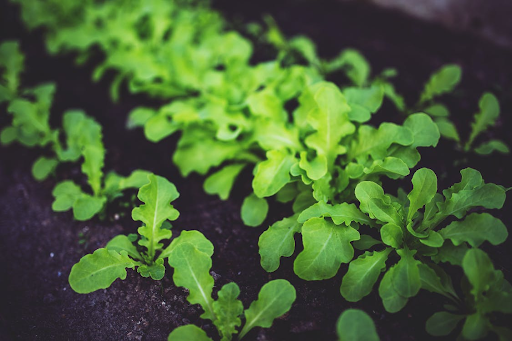 If you have a garden, you must constantly ensure it stays healthy, productive, and safe. A neglected garden is an ideal target for weeds, insects, and diseases. So be on the lookout for pests and diseases that could ruin your efforts, check plants regularly to catch anything unwanted early, and monitor the soil to improve it if needed.
Maintaining a garden can feel like a lot of work, but it doesn't have to be complicated. With the proper knowledge and preparation, you can keep your garden healthy. A healthy garden reduces the risk of losing your plants, time, money, and valuable investment.
Here are nine ways to keep your garden healthy:
1. Weed diligently
Weeds are a common problem in gardens. It can stunt the growth of your plants, make it hard for them to get nutrients, and harbour pests and diseases. You can control weeds by digging the soil, cutting the weeds at the base, using a chemical weed killer, or covering the soil with thick mulch.
Weeding is a strenuous job. Fortunately, CBD Gummies can help. It eases the pain of prolonged labour and speeds recovery thanks to its potential analgesic and anti-inflammatory properties. The calming effects of CBD can also be great for combating stress and promoting relaxation after a long day in the garden.
2. Scrutinize Plants Before Purchase To Avoid Introducing Diseases
Image source: Pexels.com
Sick plants imported into the garden can cause disease. Avoid plants that show signs of illness, such as wilted leaves, spots, or discoloration. Also, be careful not to bring in soil from the outside.
Suppose you are concerned that you may have brought home a disease. First, keep diseased plants in a different location than healthy ones. Second, clean your tools thoroughly when done with each plant. You should also disinfect your gloves before moving on to the next plant. This will help to reduce the risk of spreading the disease in your garden.
3. Add Organic Matter To Your Soil
Adding organic matter to the soil boosts the productivity of your garden. Organic matter improves the soil's ability to hold nutrients and water and its ability to support growing plants. You can use compost manure in your garden to boost organic matter.
Image source: Pexels.com
4. Monitor The pH Of Your Soil
The pH of your soil is an essential factor in the health of your garden. It indicates whether the soil is alkaline or acidic. Excess alkalinity is bad for your garden, making it difficult for plants to grow. Too much acidity also negatively affects the soil's ability to retain nutrients.
You can test the pH of your soil by taking a sample of the soil and placing it in a test kit. This will tell you if you need to make any adjustments to the soil.
5. Proper Watering
Image source: Pexels.com
Watering is essential for growing plants, and it pays to monitor your plants and water them in dry weather. Be sure to water your plants at the proper rate. Too much water can be just as bad as too little water. If you are not sure how much water your plants need, use a soil moisture sensor that will give you a reading.
You also need to make sure that you water your plants at the right time. This depends significantly on your climate, but some general guidelines exist. If you water in the morning, do it before 10 am. This allows the water to soak in before it gets too hot, and less water evaporates.
6. Be Vigilant For Pests and Diseases
Keep your eyes open for pests and diseases. If you spot something that looks dangerous, you need to act quickly to prevent it from spreading. Look for discoloration, wilted leaves, spots, or unusual growth.
Use an insecticide or fungicide to eradicate pests. If you have a severe pest or disease problem, consider getting professional help.
Image source: Pexels.com
7. Use The Right Fertiliser
Fertilisers add nutrients and minerals to the soil. This helps your plants grow healthy. There are different types of fertilisers, and each has unique benefits. A nitrogen fertiliser, for example, adds the nutrients your plants need most to your soil, while a phosphate fertiliser improves your soil's water retention.
They also come in different forms, such as granules, liquids, or pellets. Check the fertiliser label to see how much you need and when to apply it.
8. Rotate Your Crops
If you plant the same crops in the same spot year after year, pests and diseases may build up. To avoid this, you can alternate your plants. This means you plant different plants in your garden each year. It keeps your garden healthy and free from pests and diseases.
Soil-borne illnesses can kill your harvests rapidly and absent much by way of caution. To this end you really want to keep steady over the strength of your nursery.
At the point when you turn crops, it makes life harder on infections. Certain sicknesses just feed on specific kinds of plants. In the event that the plants don't remain in one spot, the illness is halted before it at any point could get everything rolling.
In this manner, by turning your harvests, you support your nursery's protections. It's critical to ensure you keep your yields on a four-year turn since some dirt borne sicknesses can live in the dirt for as long as three years.
9. Don't Forget Sunlight
Image source: Pexels.com
Some plants need a lot of sunlight to grow, while others can get by with a little less. For a healthy garden, ensure your plants get the proper sunlight. Insufficient sunlight makes your plants grow slowly and yield poorly.
To ensure your plants get the proper sunlight, avoid crowding them and plant them in the correct location. If the plants are in a moving container, you should rotate them so they get more sunlight.
Conclusion
If you want to keep your garden healthy, you need to do your part. Constantly monitor plants for pests and diseases, and check the soil to ensure it's suitable for your plants. These tips will guarantee you a healthier garden, so go ahead and try them.
What is the YSL Black Opium Dossier.co?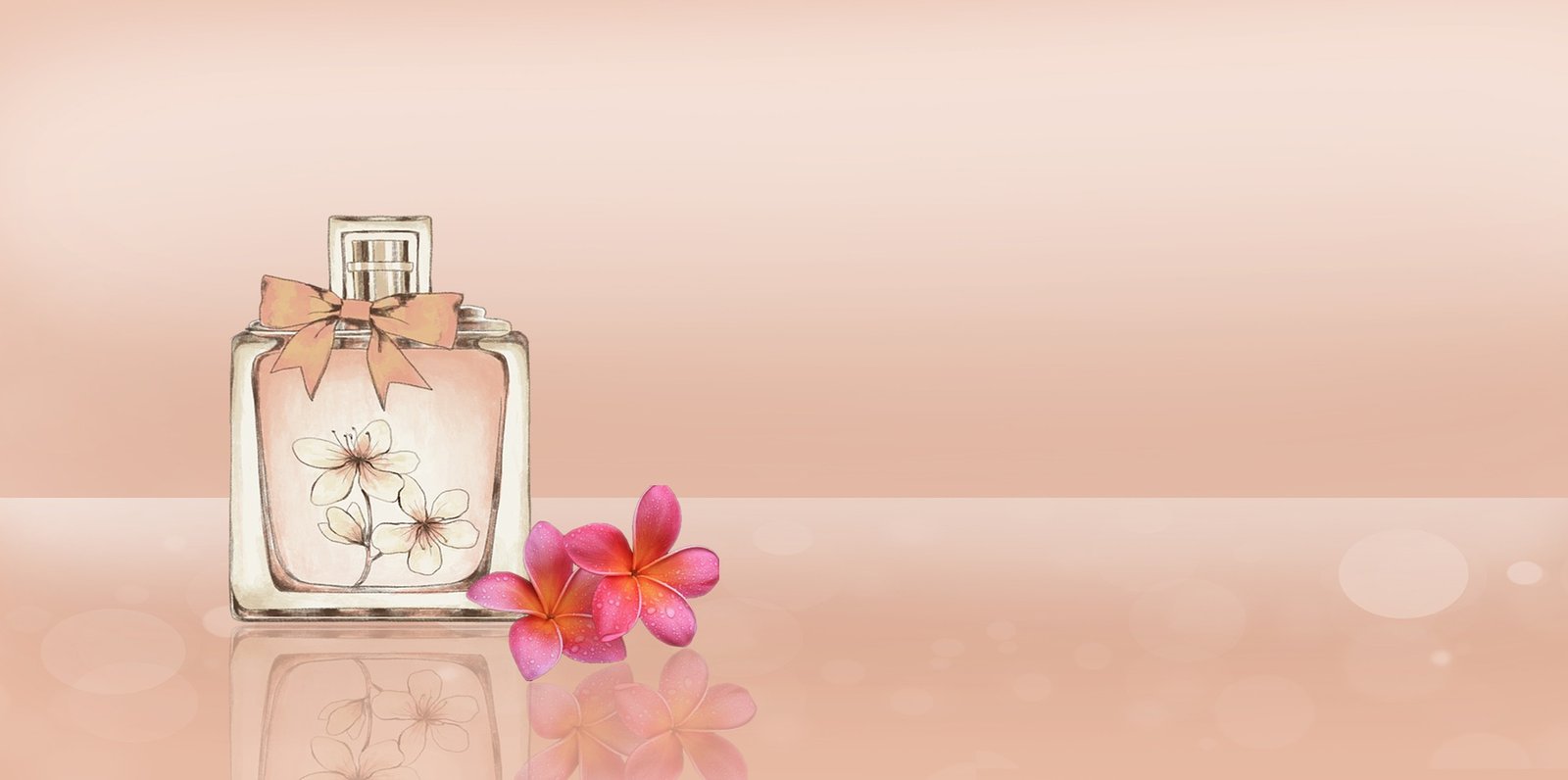 YSL Black Opium Dossier.co is an elegant and black perfume for women emits an aroma considered a premium essential. Numerous manufacturers have attempted to blend substances to create an iconic and fascinating fragrance for everyone. Only a few scents are considered actual masterpieces and have historical value. Black Opium by YSL is one of the best perfumes for women on Dossier.co and other sites. Yves Saint Laurent is a French luxury brand that produces high-quality perfumes and smells.
Since 1961, YSL has been a fashion industry leader. Its specialties include leather products, jewelry, shoes, and other ready-to-wear things. YSL Black Opium Dossier.co is a top scent, distinguished by its sleek black box and outside covering. The bottle is square or rectangular, with the logo in the center. The warm and floral aroma of independence embodies a highly feminine, womanly style. Black Opium is connected with a solid urban-like joyful feeling. This is why wearing perfume at a night party or occasion is encouraged. Black coffee and vanilla have an enticing feel to them. On WorldNoor, you can share your scent you can visit.
YSL Black Opium Dossier.co
YSL Black Opium Dossier.co is a stimulating couture fragrance for women. It possesses all of the qualities required in a perfume: intriguing and sensual, with pleasant air. Zoe Kraviz is YSL Beauty's global makeup and perfume brand ambassador. This was inspired by Yves Saint Laurent's introduction of Opium in 1977 ifvod.
YSL Black Opium Dossier.co provocative and fascinating scent perfectly summed the notion of femininity in its groundbreaking container. Opium continued to shine until 2014, carrying on YSL's legacy. Yves Saint Laurent Beauty eventually gave way to Black Opium. Zoe Kravitz, the YSL Beauty muse, will play the modern woman in Black Opium. This is a mild perfume with a long-lasting smell. It is pretty refreshing and helps to lift your spirits. It has a friendly vibe. Among the wide perfume varieties, you can select the one that is perfect for you, leaving a wonderful aroma.
About the scent and design
The original Black Opium Eau de Parfum possesses an ethereal feel. The floral gourmand scent surrounds a dark and roasted black coffee atmosphere. YSL Black Opium Dossier.co depicts its energetic character with a distinct YSL edge. The characteristic aroma of black coffee combined with vanilla separates YSL Black Opium Dossier.co from its competitors. There's a faint hint of white flowers and fresh orange petals. Patchouli and white musk form the base. This contrast of light and dark is daring, yet it adds to the notion of femininity's bravery. Marie Salamagne, Olivier Cresp, Nathalie Lorson, and Honorine Blanc organised it.
YSL Black Opium Dossier.co has a variety of notes. These include the pear accord's top letter, pink pepper, and mandarin essence. This is a fruit-centered combination. Vanilla, white flowers and orange blossoms are among the middle notes. Coffee, bitter almond, jasmine, and licorice are all present. The base notes comprise the black coffee accord, white musk, patchouli, and cedarwood fragrance. This also includes vanilla and cashmere wood for the inherent warmth and resilience. The perfume bottle is stylish and eye-catching. The glitzy exterior is akin to wearing black sequins. The remainder of the bottle is a glittering block with a picking label in the center that provides a lovely contrast.
The YSL Black Opium Dossier.co has several variations
There are offers various from the YSL Black Opium Dossier.co. These may include smells like Amber, Oud, Vanilla, and Musk. Vanilla, benzoin, and labdanum are other 'Amber' scents. Benzoin offers a unique cistus oil that is always enticing to clients. Vanilla is one of those scents that is intimately associated with memory. YSL Black Opium Dossier.co combines the unusual flavors of cream and fruits. When used, oud has a romantic touch, like a smokey and warm feeling. The Musk scent is made up of natural elements, most of which are derived from animals. This provides soothing smells that will enhance your mood throughout the day.
Black Opium Eau de Parfum by YSL Beauty combines black coffee and vanilla. Illicit Green combines green mandarin with creamy fig. YSL Black Opium Dossier.co is a refreshing mocktail in a fragrance.' The distinctive coffee undertones of the Black Opium Eau de Parfum Neon remain, but the dragon fruit has taken center stage.
It has a very pleasent and bright flavor. When it comes to the initial fragrances, YSL Black Opium Dossier.co takes the lead. Extra strong black coffee and ultra white flowers are available. Patchouli's abundance also conveys a sense of energy and vigor. Finally, Black Opium Eau de Parfum Intense features a more pungent coffee scent. This time, the blue absinth adds a profound and enduring impact.
Special qualities of the perfume
The crucial question of when someone would want to purchase the YSL Black Opium Dossier.co is important. As a result, it is vital first to understand the perfume's characteristics. Its long-lasting smell keeps you rejuvenated during a long, tiring day at work. You won't have to worry about bad odors from yourself because the YSL Black Opium Dossier.co guarantees a full day of fragrance. The pleasant and confident atmosphere that will develop around you will be an added benefit. You may wear the scent anywhere, anytime. It is inexpensive and does not charge additional fees to its consumers.
The good things that can come from using Kratom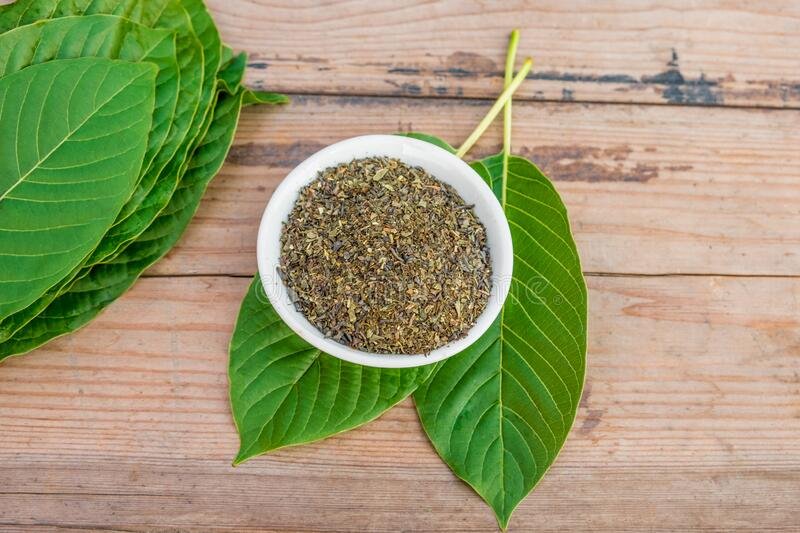 Your search will be simplified by our rundown of the best online kratom retailers and our introduction to the substance itself. Because there are so many different vendors that sell kratom, it was a challenging task to narrow the field down to just a few of the most reliable suppliers. We investigated the level of customer service and responsiveness provided by each vendor in order to determine which vendors are worthy of being highlighted in this guide. We did this so that we could determine which vendors are deserving of being highlighted.
In addition to focusing our attention on the product itself, which was our primary focus, we considered the plethora of kratom users' experiences, which were communicated to us in the form of customer testimonials, as well as the price-to-value ratio of the products offered by each individual kratom brand.
Evergreen Tree
Kratom is an evergreen tree that is native to Southeast Asia. It is a member of the coffee family. Since time immemorial, the plant known as Mitragyna speciosa, more often known as kratom, has been utilized in Thailand, Malaysia, and Indonesia for the treatment of a variety of ailments, including pain, fever, digestive issues, stress, and more.
The natural benefits that kratom provides have been gaining more and more attention in western nations ever since the early 19th century. The stimulant characteristics of kratom can be found in kratom teas, extracts, capsules, and powders.
As a result of our study, we were able to reduce the list down to the most reliable kratom merchants, each of whom carries a variety of the strains that are currently on the market and are among the best in terms of both quality and potency. These online marketplaces were picked for their competitive pricing, the effectiveness of the products they sell, the consumer feedback they receive, and the consistency with which they ship orders.
The Benefits That Using Kratom Can Bring About
Kratom's impact is most accurately described as opiate-like. Mitragynine and 7-hydroxymitragynine are two active alkaloids. This plant contains 7-hydroxymitragynine. This makes it a potential substitute for CBD in managing opiate withdrawal and cravings. Kratom is also used to treat conditions like:
Pain is one of the most debilitating parts of fibromyalgia, migraines, and arthritis.
Stress and anxiety
Depression
ADHD/ADD are neurological diseases.
Impotence
Fatigue
Insomnia
Constipation
Variety of Kratom
Each variety of kratom has its own distinct qualities, dictated by the alkaloids in its veins. The many "veins" of kratom contain different concentrations of alkaloids, which give the plant its medicinal effects. These levels also determine the colour of each "vein" or strain. The plant's medicinal qualities come from alkaloids.Many plant-based medications and supplements are available. Kratom use is growing.
Southeast Asians have used Mitragyna speciosa's medicinal herb since ancient times.Kratom's opioid-like effects include relaxation and pain alleviation. It's a popular alternative to prescription drugs for acute and chronic diseases. Kratom club is the best site to shop kratom online. Choose a decent product. It's difficult and time-consuming to sort through the expanding number of kratom retailers to find credible ones.